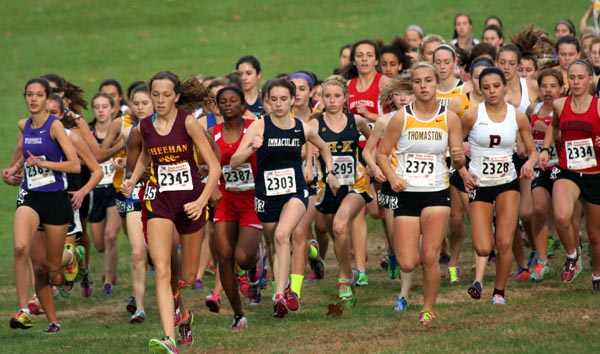 This CIAC sponsored cross-country meet involves the runners from the CIAC Divisionals Race. This is an opportunity to watch the state's outstanding runners in a spectator-friendly environment. The Snack Shack Tent and food trucks are open during the races for refreshments near the finish line.
Girls State Open – 2:00 p.m.
Boys State Open – 2:45 p.m.
Vehicle entrance fees apply: $15/car cash or check only.
Note: The Wickham Park Disc Golf Course will be closed all day to accommodate this event