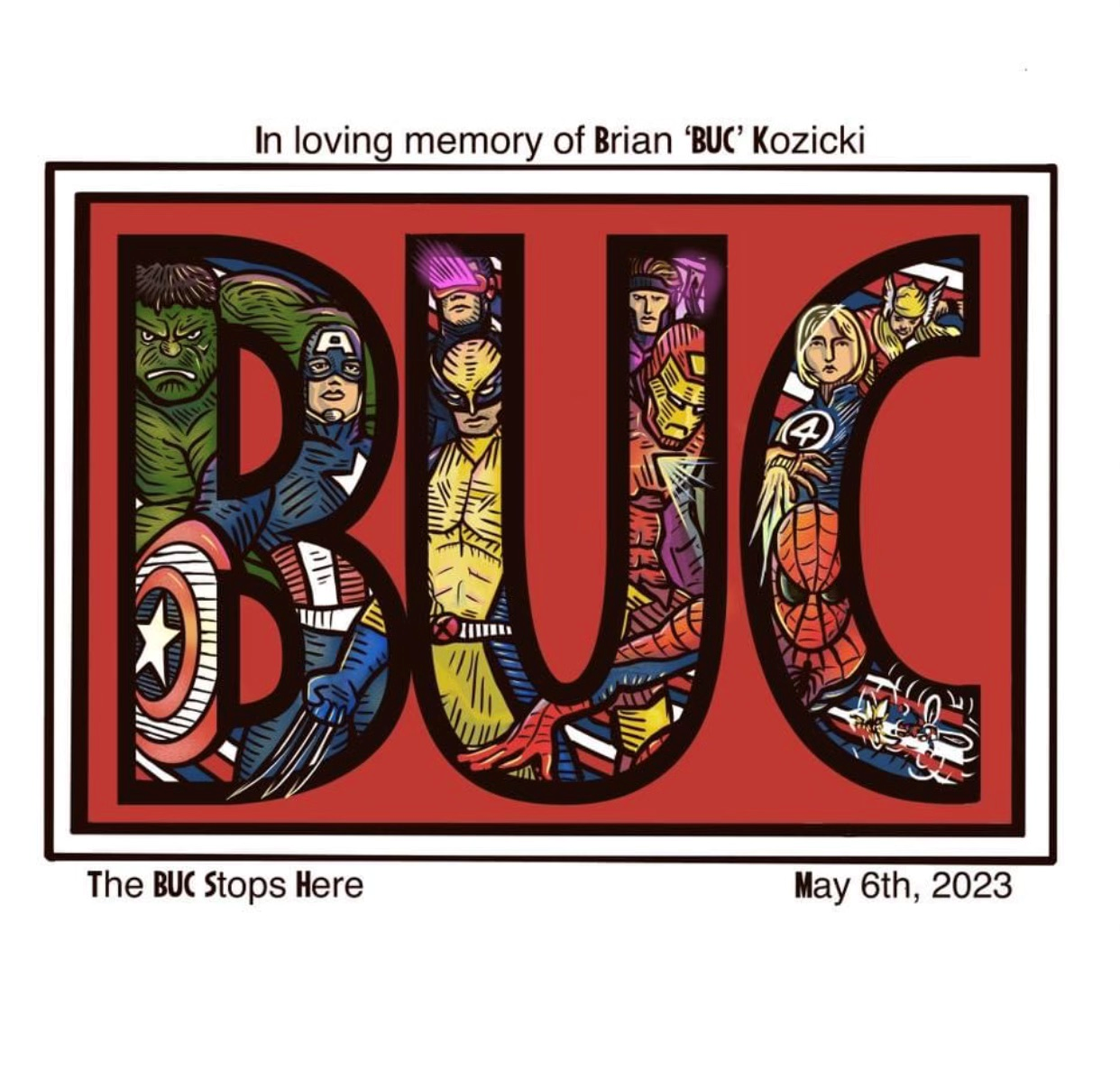 This tournament is run in loving memory of Brian "BUC" Kozicki.
Format: Singles, Two rounds of 21 holes
BE A SUPER HERO!!
Tee Sponsorships are available for $20 each – pick your comic character or we can pick one for you.
All proceeds from sponsorships – after expenses – go to maintain Hole 16.
Optional $2 Ace pot – Need to pay before the start of the round.
For more information visit: https://www.discgolfscene.com/tournaments/2023_The_BUC_Stops_Here_2023